For anyone who loves chocolate, summer is synonymous with S'mores.
There's nothing that compares to toasted marshmallows,
melting over hunks of chocolate, 
oozing over the edges of crispy graham crackers.
It's like a hug, in your mouth.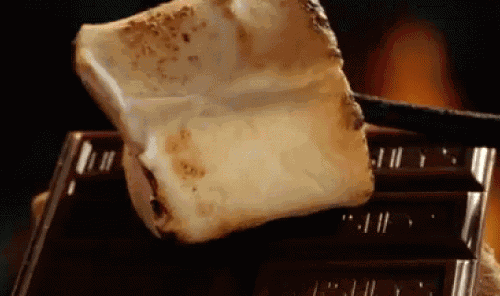 Chocolate, marshmallows, and graham. We've sampled the combination in cakes, candies, and even ice cream. Whether the marshmallows are camp-fired and classic, or meringue and modern, these flavors are just meant to be together.
13 Extreme S'mores Recipes,
You'll Want to try this Summer
S'mores Cake
Find the recipe here at Liv for Cake
S'more Waffle Sundaes
Find the recipe here at My Baking Addiction
Peanut Butter S'mores Galette
Find the recipe here at Port and Fin
S'mores Petit Fores
Find the recipe here at Baking My Way
Toasted S'mores Truffle Pops
Find the recipe here at Ashlee Marie
S'mores Cheesecake
Find the recipe here at Life, Love & Sugar
S'mores Pot De Creme
Find the recipe here at Bakin' Bit
S'mores Ice Cream
Find the recipe here at Gunny Sac
S'mores Coffee Cake
Find the recipe here at A Treat's Affair
S'more Truffles
Find the recipe here at Sprinkle Some Sugar
Baked S'mores Doughnuts
Find recipe here at Handle the Heat
S'mores with Homemade Lavender Marshmallows 
Find recipe here at Salted and Styled
S'mores Skillet Dip
Find the recipe here at All Created
Find more Chocolate Summer Recipes here (gif by giphy):
13 Home-made Chocolate Popscicles

13 Chocolate Patriotic Desserts